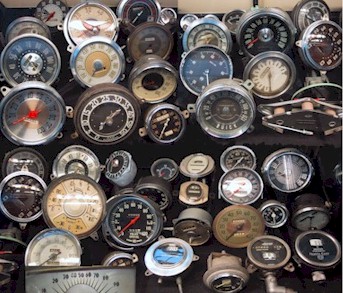 Welcome to Speedometer Service your one stop shop for all your speedometer needs. Servicing both foreign and domestic vehicles since 1932. Fast turn-around service. Our technicians are available to assist in determining your needs. When in the Milwaukee area avail yourself to our full service shop facility for quick diagnosis. "While you wait" certified accuracy testing.

Fast Turn-Around Service-Our technicians will assist in determining your specific needs.

Vintage speedometer and gauges repair and restoration, Tachometer repair, Modern instrument clusters repaired, Speedometer solutions for mismatch applications,
Speedometer cables custom built for any application, Cruise Control Transducers, Ratio Adapters, Transmission Gears, Speed Sensors, Rebuilding, Odometer Mileage Setting, Recalibration. Guarantee on Rebuilt Speedometers.